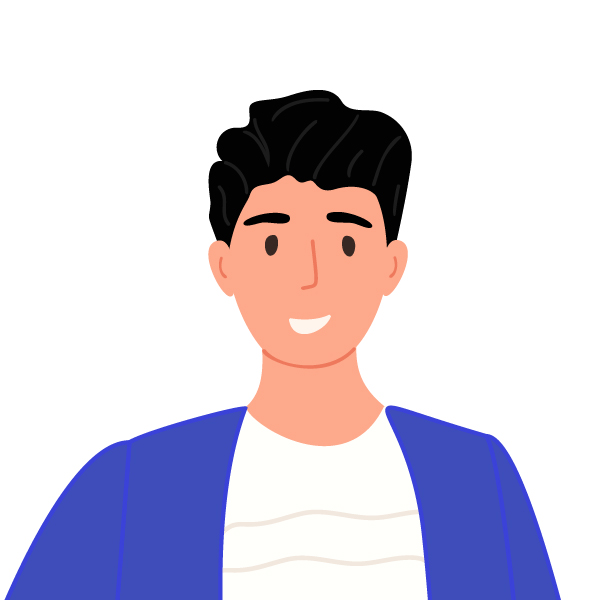 Johnathan
Competent Project Manager – IELTS 7.0
Johnathan has more than 5 years of experience in service and project management. Johnathan has demonstrated that he is visionary, adaptive, and highly responsible at work.
Technical Skills
Have extensive theoretical knowledge (PMI, PMP, PSM) and a good Agile mindset
Be familiar with SCRUM on daily basis and JIRA
Deeply understand and know how to choose the proper methodology depending on project requirements
Possess great scope management skills, client management as well as planning & risk management skills
Have a full understanding of the whole Software Development Life Cycle
Soft skills/Teamwork: 
Good communication skills to explain the whole process and progress to different stakeholders.
Ability to understand and be understood by people from varying backgrounds
Excellent team management and ability to facilitate team spirit
Very good problem solving skill
Ability to see things differently and approach things uniquely.
Be resourceful to work without always being told what to do 
Dedicated, detail-oriented, and hard-working
Familiar with working directly with US/EU clients
A good team player and supportive to other team members
Creative, think out of the box
Highly responsible, self-motivated, and self-disciplined.
English skills: Upper-intermediate level. His score was 7.0 on International English Language Testing System (IELTS) test.
Education & Certification
PMI project management fundamental (2021).
IELTS 7.0 (2019).
Transformational leadership (2019).
Enabling and managing office 365 (2017).
ITIL Foundation (2016).
Scrum master (2015).
Service Snow admin (2015).
MCSA (2012)
Industry Exposure
Communication & Media
Retail
Education
Construction and Engineering
Food Service
Business Professional Service
Location
Ho Chi Minh City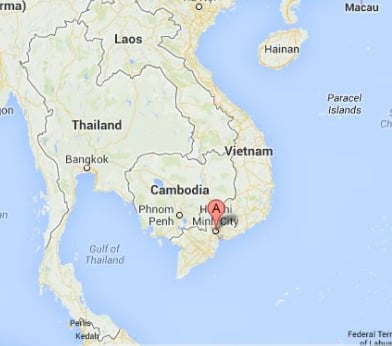 Employment
Sunbytes – Project Manager
Jul 2021 – present
Project 1 – Dedicated Project Manager for a Dutch Agency
Managing scrum projects as a Project Manager/ Proxy Product owner
Managing waterfall projects, custom WordPress applications
Working directly with Dutch clients
Managing the Maintenance team
Running service desk projects
Managing hybrid teams from Vietnam and The Netherlands
Previous Company 
Jul 2016 – Jul 2021
Internal Project Manager | May 2020 to Jul 2021
In charge of managing small projects of Microsoft 365 and Service Desk support services.
Manage and deploy new features/changes for Microsoft 365 and Service Desk support services (project scope, schedule, milestone, and resource)
Work closely with relevant stakeholders to manage deployment throughout each phase and report to upper management
Coordinate with experts to foresee and manage risks/constraints.
Service Desk Manager | Mar 2017 – May 2020
Manage performance and collaboration of service desk team to maintain the high quality of current services and customer satisfaction
Design roadmap for the team with a detailed plan including clear objectives, milestones, and activities
Be the main point of contact for any problems/escalations from customers/team members in order to provide the right solution following a defined process and agreement
Responsible for availability of team resources, reports of current tasks/services, and new requests. Coordinate with relevant internal and external teams to extend current services to new customers (US, DE, FR…)
Contribute to internal continuous improvement program with a variety of ideas about management, reporting, and automation
Owner of internal solution base, knowledge sharing, training plan & KPIs for team members. Seeking necessary training and facilitating team members to join them
Senior Support Analyst| Jul 2016 to Mar 2017
Provide SPOC for any IT requests/incidents from users of a big hospital in the US
Manage and assign technicians to assist user needs within specific SLA to prevent interruption of their business
Be a consultant for any changes to current services or new requests from the customer
Provide proposal for improvement of process, quality, and performance
On-job training for new members in ITSM. Encourage initiatives, propose rewards in a proper way for good performance or contribution
Previous Company 
Sep 2013 – Jun 2016
Plan and execute on-boarding activities to certain manage engines for new clients of several regions in Europe
Collaborate with QA & QC team to create various test cases & preventative actions for new services/changes
Apply ITIL process to all current services to improve productivity, manage risk and increase the quality of service.
Monitor and maintain processes/services/workflows, receive user feedback/problems and provide solutions/assistance in a timely manner
Hire Johnathan for your team now.
Send us your contact and we will arrange an interview between ohnathan and you today!