For our Christmas edition of our 3-monthly charity event we have decided to do fundraising for Heartbeat Vietnam. This is one of the programs by VinaCapital Foundation. Heartbeat Vietnam funds life-saving heart operations for the most financially disadvantaged children. Our fundraising for Heartbeat Vietnam will end on December 18, 2015. Below please find Tien' biography. With your help, we can save Tien's life!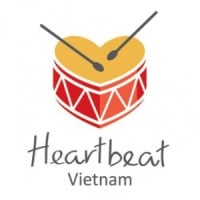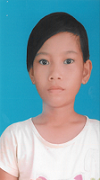 Biography
Name: Huynh Thi My Tien
Date of birth: May 30, 2004
Medical Diagnosis: Ventricular spetal defect
Type of Surgery: Open heart surgery
Surgery cost: US$2,286.00 at Tam Duc Hospital, Ho Chi Minh City
Family situation
Tien was born into a poor family in the South of Vietnam. She is the middle child of three, with an older sister who is at high school and a younger sister who is just three years old. Her father is a fisherman, but his work is unstable and he does not earn much. Tien's mother is a street vendor but her work and earnings are also very precarious. Tien and her family live with her grandparents in a small, old house that is in need of repair. Her grandparents are too old to work and often require extra care from Tien's mother when they become sick. The family does not own very much and only have one motorbike to provide transport for the whole family.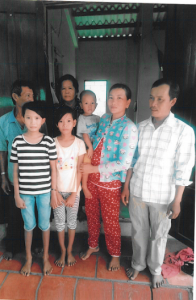 Tien has had problems with her health since birth, she is often sick and struggles with a cough, difficulty breathing and feeling tired. She is also always very pale and has had to be rushed to the hospital many times. However, it was only at five years old that Tien was diagnosed with congenital heart disease after a screening at Tam Phuc Hospital. Sadly, with three children and two grandparents to care for, the family can barely afford their daily living expenses, let alone the cost of surgery for Tien. Seeing their child sick for so long has created a constant feeling of depression for Tien's parents, they desperately want her to have a healthy heart like her sisters. They want her to have the chance to study and live a normal, active life like everyone else, but they know that their only hope is that a generous donor might lend a helping hand, to save Tien's life before it is too late.
For more information about this case or other ways to help, please visit Heartbeat Vietnam's web page (currently offline). On behalf of Tien, her family and Heartbeat Vietnam, we want to thank you for your generous help in advance!