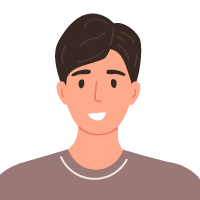 Zack
Senior full stack application developer
Zack is a software developer with over 6 years of experience developing applications. Zack excels in every stage of the life cycle of software development, including design creation, coding, debugging, testing, and maintenance.
(Check Developer Competency Matrix here)
Technical skills
Has practical and solid experience with PHP, Angular, Bootstrap, HTML5/CSS3, NodeJS, React Native, Vue 3, Next JS, JavaScript, React, Redux-Saga, etc
Solid experience with database SQL, MongoDB, MySQL, Amazon AWS
Familiar with Google Analytics, A/B Testing
Soft skills/Teamwork: 
4 years of Engineering team lead
Passionate about developing innovative programs
Well-versed in technology and writing code to create systems that are reliable and user-friendly
Enthusiastic about proposing innovative and tailored solutions to assist businesses in achieving their goals in various industries
A good team player and supportive to other team members
An enthusiastic mentor for his team members
Highly responsible, self-motivated, and self-disciplined.
Language skills: Chinese: fluent, English: pre-advanced
Education
Master of Computer Applications (M.C.A.), and Computer engineering degree by University of Technology, Dalian
Industry Exposure
Blockchain
Technology
Financial Services
Transportation
Location
China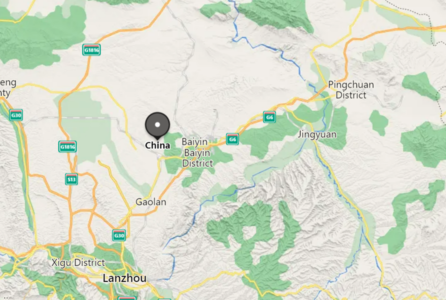 Employment
English company – Engineering Team Lead | Software Development
Nov 2017 – Feb 2021
Participated in creating scalable systems for three primary departments, including human resources, marketing, and supply chain
Ran monthly unit tests to determine software effectiveness and mend broken links or glitches in the system
Oversee a team of four software developers and lead weekly discussions to brainstorm ideas in software development and track changes made in existing programs
German Company – Senior Software Developer | Technology
Apr 2018 – Dec 2019
Maintained a system for documenting code and keeping track of software developments
Participated in strengthening the company's backend services to optimize usage and prepare for emergency blackouts
English Company – Full-stack Developer | Blockchain
Mar 2018 – Oct 2019
Developed and designed critical software programs for the Bitcoin exchange platform
Implemented UI from Figma design as user-friendly
Also implemented the great Unit test.
Managed 2 Front-end developers and leaded customer communication for project success
Nigerian Company – Senior Front end Developer | Online Trading
Jan 2017 – Mar 2018
Modified existing software to detect and correct errors, improve performance, and upgrade interfaces.
Prepared reports on specifications and activities for each project.
Collaborated well with other team embers to determine the best design specifications and details.
English company – Mobile App Developer | Transportation
May 2015 – Dec 2016
Utilized advanced functions of the Java software development kit (SDK) in order to optimize the flexibility of apps for different mobile devices
Recorded exact details of errors during testing for further remediation
Checked on all source code to ensure usability by development staff
Created increased mobile adaptability for current apps in order to extend marketability
Get Zack for your team now.
Send us your contact and we will arrange an interview between Zack and you today!