Sunbytes feels very blessed having many family and friends helping out our employees' charity program and what way to end 2015 with a Christmas gift to Pham Thi Ngoc Yen (age 12, Ba Ria – Vung Tau), H'Le KDoh (age 13, Dak Lak) and their families. The two girls from less fortunate families had different heart diseases and both had to undergo a major heart surgery to have a chance of a long (normal) life.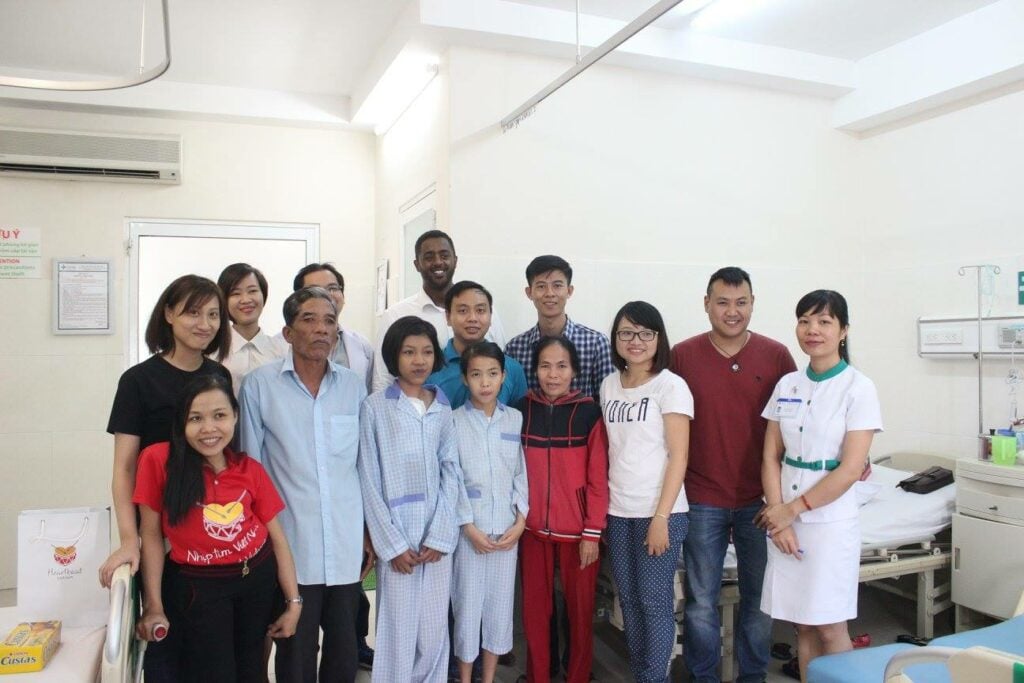 Back in December, we announced to do fundraising for Huynh Thi My Tien (age 11), but Tien's health didn't allow Tien to wait for our funds and needed immediate surgery costing US$2,286.00. We are thankful for other parties and donors who were able to help out Tien in time. This didn't stop us raising funds and thanks to all donors, we collected a total amount of VND45,000,000.00 (roughly US$2,000.00) which was enough for the VinaCapital Foundation and local authorities to increase the amount for surgeries of 2 girls, Yen and KDoh (surgery costs US$5,715.00 and US$3.557,45 respectively).
We thank Heartbeat Vietnam for the opportunity to visit these girls in hospital after their surgery. Below please find an impression of our visit.