Tips to be used by front end developers on every stage of the career ladder
All recruiters, in any field, can be extremely subjective towards the contents of a developer resume. As a Front-End developer searching for a new creative space, from entry-level to lead/senior roles, the need to 'sell yourself' and your assets on a piece of paper can be daunting.
As a Front-End Developer, your work is based on the creatives and visible structure of websites and applications. You build readable and attractive spaces for your clients, so why not reflect these characteristics into your front end developer resume?
On average, an employer takes 6-8sec to scan a candidate's credentials, SIX SECONDS! It doesn't sound positive in retrospect, but, this blog post will teach you how to strip back the unnecessary information and build a successful front end developer resume that will exceed the 6-second glance.
Write an overhyped, the informative list of EVERYTHING you have to offer to your employer
To say this will be the easiest and most dumbfounded tip of them all, it actually works!
Vomiting every piece of personal and professional information and achievements onto a page gives you clarity and lists your options for the final resume. A resume that presents like an article with no clear keywords, no bullet points and no adequate spacing will automatically get dumped.
You need to lure the recruiter in with specific skills and company targeted characteristics, so brainstorming at the start is critical. The aim is to avoid being overwhelmed in the writing process, select the information that authenticates you as a Front-End Developer when asked in the interview and pinpoint what your future employer is looking for.
Starting with the basics and the power of a portfolio
The Basics = Contact Information
You are the star of the script so make your name on the headline in Bold with Font Size 15-18
Include your professional phone number including the international dialing code i.e USA is +1 while Vietnam is +84
Include your LinkedIn address 
Unless you're a recent college graduate, there's no need to list your GPA. Your achievements are more important than your GPA.
Reveal your primary location even if the gig is remote as the employer will understand any time difference 
The Power of a Portfolio
A Portfolio links the employer to your exhibition of projects. For a newly qualified front-end developer, a portfolio is your biggest opportunity to showcase your learned skills and self-exploration through brand adaption and copywriting. For senior front end developers, a portfolio is equally as important with the convenience of having all your success complied onto an easily accessible link.
A portfolio is a place to show your code itself, as well as your projects, personality, and UI/UX sensibilities. Hosting your code on a public repository involves putting your portfolio's development work on a site where others can access your code, file structure, and any documentation you've included. There are different platforms, such as GitHub, GitLab, and SourceForge to host your portfolio.
A Summary/ Objective tailored toward the hiring company
The summary and objective portions of a resume are both introductions that try to capture the attention of the employer right away. It's important to note the difference in summary and objective depending on what stage you are in in your career.
Both a summary and an objective should be straight to the point, relevant to the job on offer, and should provide quantitive data as a performance indicator.
Summary
A summary is an introduction that emphasizes your most important professional accomplishments and skills. Its goal is to provide a quick approach for a potential employer, show the necessary skills and experience for the job. This boastful summary can be used by front-end developers with +2 years of experience and the workload to prove it.
Objective
An objective is a brief statement that describes the applicant's primary professional goals and how they connect to the available developer position. This is an ideal statement for entry-level and novice front-end developers applying to their first contract positions.
Order your achievements and experience by most relevant to the least
A front end developer resume should have a list of professional information from most relevant to least relevant. Remember what I said about a 6-second skim?
When detailing your experience, order it such that the bullet points most relevant to the position are at the front of each section. This will increase the likelihood that your resume will make an impact in those few seconds. Because here is where my eye is most likely to go when I skim, I'm more likely to pay attention to what I see there. This also implies that you should tailor your resume to each employer for which you apply. Consider keywords and adapt your resume to the reader's interests.
Make your key skills pop
During the planning phase for a front end developer resume, you should narrow down your key skills to those that you thoroughly understand and are relevant to the position. While you may think technical skills are enough, do not underestimate the desire for soft skills, such as team collaboration, SEO, or API Analysis.
When designing the resume, allow these skills to pop from the page through different colors or borders. This will be the 1st thing the employer will zone into when reading.
*You should have no more than 10 Key Skills on your resume as it will look suspicious and increases the chances of you being asked about a framework/language you have little experience with.
Why you should include Soft Skills into the mix!
As much as code quality, technical skills, and other 'hard' aspects of development matter, communication and collaboration are what really make any developer great at what they do.
Soft skills are about how we interact with others and our environment – and they're no less critical than other skills. They're about how you communicate, how you resolve conflicts, and how you manage your emotions.
These interpersonal skills are vital for collaborative projects and company culture so underlining your capability to lead and work in a team is a big point for you getting a call for that interview.
Extra Certifications are a big bonus!
IT certificates you've earned look amazing on any resume. Courses connecting the technical aspects website with business models or user psychology are great certification options to bolster any programming resume and show your potential employer that you can understand their customers and apply a structure that is business and user/community-centered.
There are many mini-online courses on learning sites such as Skillshare and Udemy that will give you a professional edge against other candidates.
Using Version Control on a Resume
It is quite often a developer or any person seeking a new job will apply to numerous different companies at once to increase their chances of an interview. When this occurs, resumes become generic and do not focus or play on the employer's characteristics. Having a resume using version control allows the content to be independent of the layout. In simpler terms, you'll want to edit your resume many times over and over again. And when you need to change something you wish you have the ability to version all your revision so you could have peace of mind that there's no way you can mess up your resume and lose your progress forever.
While Google Docs is a Version Control, it doesn't allow complete freedom from layout malfunctions. There are many hosting options for developers but allowing this security of your content and the opportunity for creative resumes, it's a risk willing to be taken.
Front end developer resume example
Find below our front end, back-end developer resume templates and apply them to yours!
Medior full-stack WordPress developer
10 years of experience with PHP, WordPress, Joomla, and extensive experience with auto-deploy scripting (CI/CD) using Gitlab CI, Dan has contributed significantly to the success of many projects at Sunbytes.
Dan is excited to join your team now!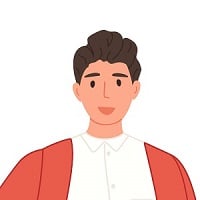 Dan

Ho Chi Minh City
Senior back end & front end developer
Rob has 4 years of experience with knowledge of PHP and Python and also front-end development. Rob also possesses great skills in managing databases with MySQL and PostgreSQL.
Rob loves to join your team today!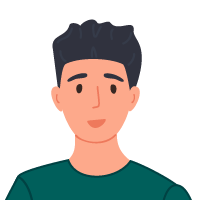 Rob

United States