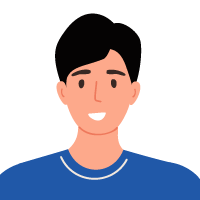 Drake
Medior full stack WordPress developer
(Check Developer Competency Matrix here)
Drake has 12 years of experience in web development. During his working time with us as a medior WordPress developer, Drake has contributed significantly to the achievements of the projects by Sunbytes.
Technical skills: 
Has practical and solid experience with PHP, WordPress, composer/yarn, HTML5, CSS3, JavaScript, jQuery
Excellent skills in optimizing the maintenance process at a large scale
Familiar with Yoast, Gravity Form, Multi-site plugins
Deep understanding of Technical SEO
Confident and savvy with controlling hosting and servers
Have good knowledge of auto-deploy scripting (CI/CD) using Gitlab CI
Strong experiences with design tools such as Photoshop, Illustrator, Adobe XD
Tools used: PHPstorm, Sourcetree, Sublime Text, Brackets, Xampp, Prepros, Zeplin, Git/Bitbucket, Trello, Asana, familiar with VIM
Has good experience in PSR-2 / PSR-12 coding standards
Soft skills/Teamwork: 
Served 5 years in a role as a Team Leader
Capable of proposing solutions to client needs
Familiar with working directly with US/EU clients and always fulfills his assigned work with high standards
A good team player and supportive to other team members
An enthusiastic mentor for his team members
Highly responsible, self-motivated, and self-disciplined.
English skills: Intermediate level. Familiar with working directly with US/EU clients.
Education
Web design and management by Hung Vuong university
Industry Exposure
Education
Health Services
Financial Services
NGO & Government
Business Industry
Social & Utilities
Location
Ho Chi Minh City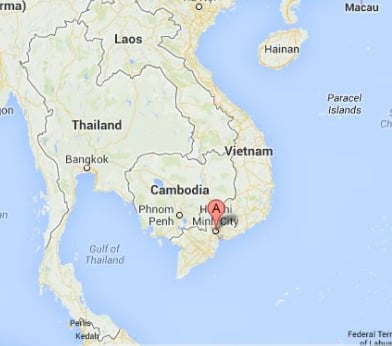 Employment
Sunbytes – WordPress Developer | Multi Industries
Mar 2019 – present
Build WordPress websites/ plugins and maintain a high volume of WP sites
Establish and guide the website's architecture
Ensuring high-performance and availability, and managing all technical aspects of the CMS
Helping formulate an effective, responsive design and turning it into a working theme and plugin
Slicing/converting designs PSD and Sketch files into HTML, CSS3
Technologies stacks: WordPress, PHP, HTML5, CSS3, JavaScript, jQuery
Australian Company – Full-stack WordPress developer | Multi Industries
Jul 2014 – Jan 2019
Lead a small team of development
Build websites, convert HTML from Photoshop files, style layout and write javascript for events.
Setup, config WordPress, Plugin.
Apply HTML to theme WordPress, write function.
Publish to Hosting / Server
Technologies stacks: WordPress, Javascript, CSS, Hosting, Server
Isreal company – WordPress developer | B2B & B2C businesses
Sep 2013 – Jul 2014
Build hundreds of websites for the groups
Technologies stacks: WordPress, Woocommerce, Bootstrap 3-4, HTML5/CSS3, JQUERY, MIGS API, MYSQL
Indian Company – WordPress developer | NGO
Dec 2012 – Aug 2013
Setup, config WordPress, Plugin
Apply HTML from FE team to theme WordPress, write many functions for the website
Publish to Hosting / Server
Technologies stacks: WordPress, HTML5/CSS3, Javascript
Drake's Portfolio
Get Drake for your team now.
Send us your contact and we will arrange an interview between Drake and you today!