How we find the best people
Sunbytes offers you dedicated teams of developers with all the roles you need for your project, either from one developer to a full-stack team of a project manager, developers, QA engineers, and other roles. The daily monitoring is jointly conducted by our Operation Manager, our Technology Leader, and Product Owners/ Tech Lead from your site, depending on your requirements.
Our dedicated remote software engineers are 100% bilinguals in many languages: English, Dutch, French, Portuguese, Tagalog, and Vietnamese. All of them are veteran engineers in their fields. Our meticulous selection process promises that we recruit not only top-notch talents but also the best team players for your project who can rapidly integrate into the culture of your organization.
In the best scenario with ready-to-use resources, your project can start immediately without any waiting period.
How to have the most efficient developers ready to work for you?
Check the steps of the meticulous recruitment process to choose the best fit team members for you. If you have any special conditions for the talents you desire to work with, feel free to let us know then we can modify the process to cater to your needs.

Analyze the requirement
After you approve the strategy map of the project, we will analyze the desired profiles of the team you need.  The process will take their personality and characteristics into consideration to match your internal team culture.

Design recruitment plan 
Based on the information provided, we make a recruitment plan and the price indication for the dedicated team. Once you agree with our plan, we will start looking for your ideal candidates.

Execute recruitment plan
Our HR department gets to work finding the right candidates. Of course, we post vacancies on the main job boards, but also proactively approach candidates from our network and beyond.

 Screen call & CV screening
 If the candidate's profile matches our expectations for the position, our HR team will conduct a screening call interview with him/her. 
In this call discussion, HR will evaluate the candidate's communication skills to ensure that you will feel comfortable working with him/her via any remote communication tools in the future.

1st interview (technical and behavior assessment) 
Once passing the screening call, the candidate will be invited to a direct technical interview conducted by our technical experts. At this stage, the technical experts will ask very specific questions related to the sample projects which simulate your project, including real-time problem-solving. Also, technical written tests are given to assess their technological savviness and their creativity & approaches at multiple angles.

Tests by Dutch partner
Those that successfully prove their capabilities are assigned to do different types of tests by our Dutch HR Partner; for example, culture understanding assessment, and algorithm test.  By using the expertise of our trustworthy partners in the recruitment process, we maximize their expertise in evaluating personality, characteristics, and other aspects of the candidates' behavior. 

2nd Interview with the client
The candidates who receive positive feedback from their tests by our third-party vendor will then be introduced to you and you will be the one to decide who you want to meet face-to-face. A second interview will be set up so that you and the candidates can have an opportunity to understand each other, and you can choose the most suitable ones for your

Select & send offer
 Once the incumbents are selected, we will send the job offers to the employees

Onboarded! Project started!
Congratulations! Your team is ready to go, and your project is on its way to successful completion. Your team will stand beside you to reach any goals and overcome any business challenge. 
Why you should hire developers through Sunbytes

Tailored Team Solutions

Start Small with Multiple Disciplines (minimum 1 FTE)

Quick Scalability
10 Years in Software Development And IT Consulting.

Completed 200+ projects

Affordable pricing without lowering the quality
How Sunbytes invests in your team members' careers
Growth and learning opportunities are always key to staff retention. In 2018 research by Linkedin, "if an employer fails to focus on learning, it is going to lose out and about 93% of employees would stay at a company longer if it invested in their careers." Following this advice, Sunbytes mainly prioritizes the development of your team members by our engagement activities: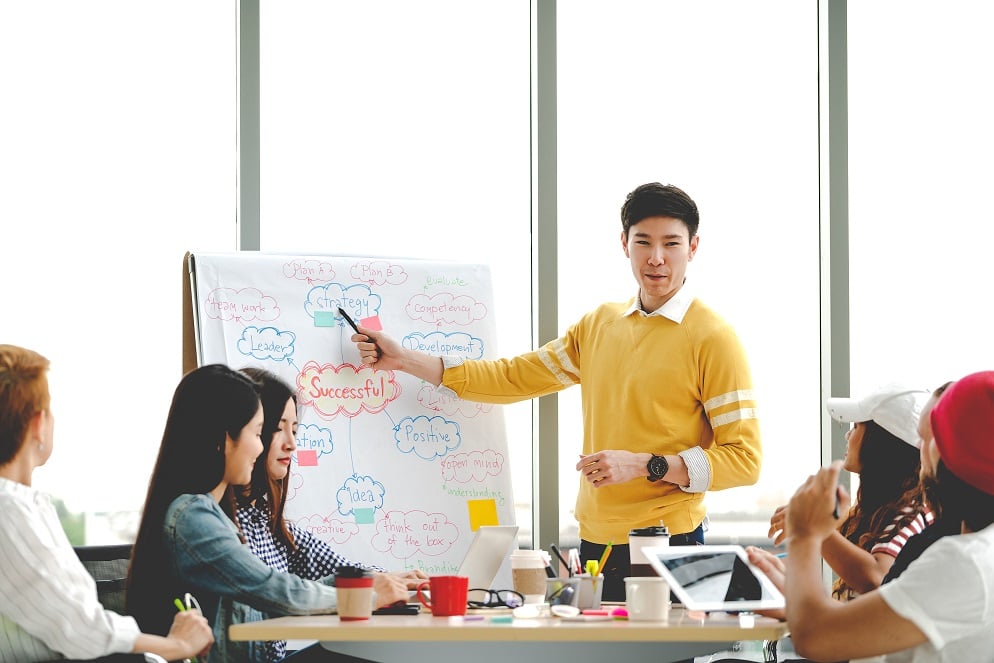 Creative Day
Creativity and critical thinking always play an important role in the capability of solving daily problems and overcoming unprecedented challenges. Each IT engineers from Sunbytes are entitled to 4 creative days each year, a duration they can spend attending any seminars, professional forums, creativity activities or industry events that enrich their knowledge and better themselves at work.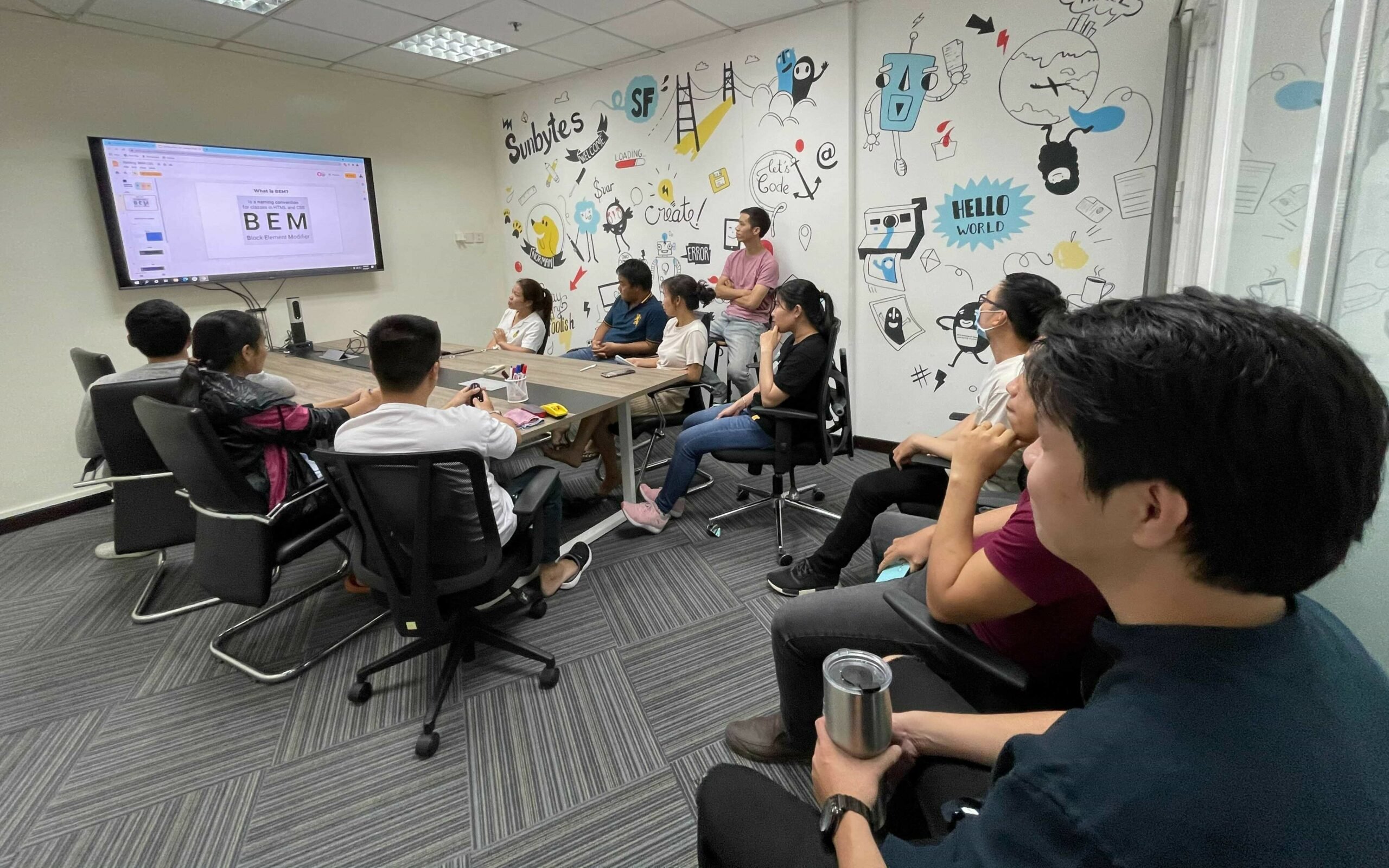 Technical Micro-Learning
At Sunbytes, we regularly organize the bi-weekly technical training in bite-sized increments conducted by the Technical Lead and CTO of the company. This ensures  that our developers are updated with the latest technology trends and opens the horizon for them to come up with out-of-the-box ideas to solve daily issues.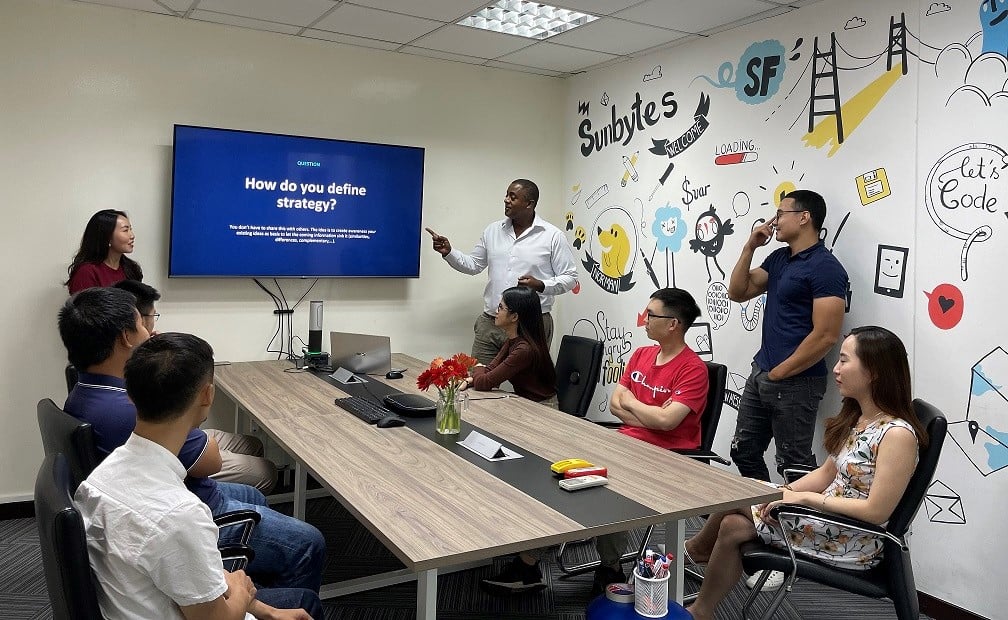 Soft-Skill Training
Leadership, communication, collaboration, time management, and culture sensitivity – the five impetuses for any success in remote dedicated teams –may be innate in some employees, while others struggle and need improving. Understanding this, we host monthly soft skill training for your team members on these topics and help them thrive in their tasks assigned by you.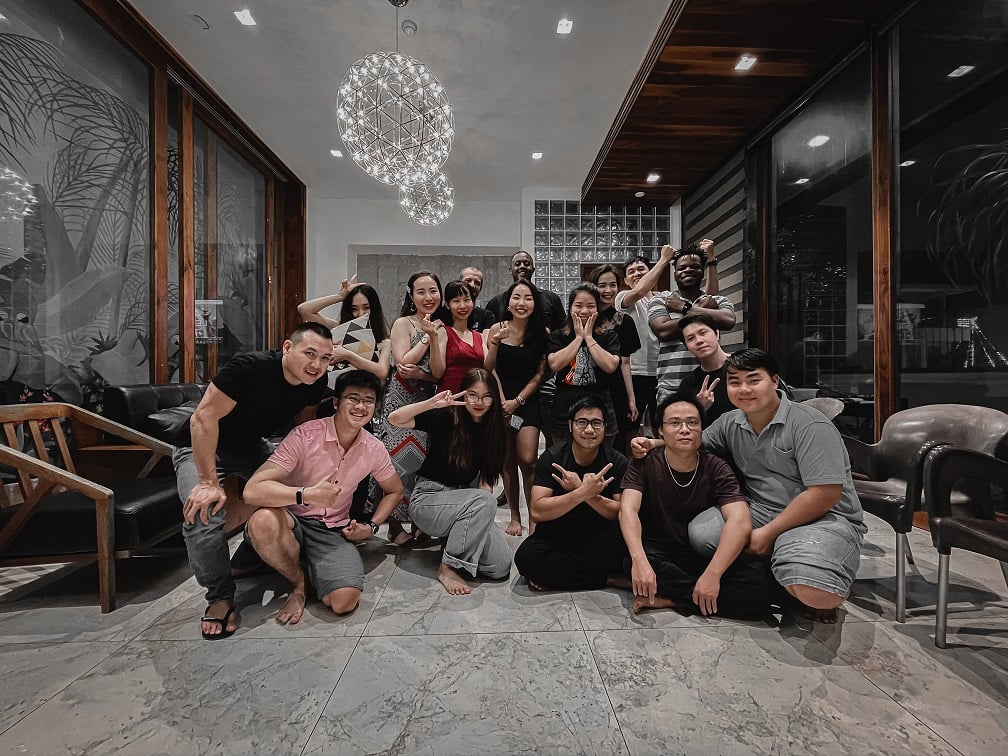 Project Team Building
You may be beset by worries about the working spirit of the team when hiring an offshore dedicated team. However, this problem never happens when you choose to work with Sunbytes. We ensure a strong relationship and promote motivation among your team members by team-building activities in which team members are allowed to mix and mingle with one another. From a place thousands of kilometers far away, you can also truly feel their unity and even participate in some activities with them.
Let's build your team today!