Hire offshore developers in Europe
Skillful dedicated developers to help grow your business at scale
Tapping into the vast overseas developer market has become an attractive prospect for businesses seeking to cut costs and scale efficiently. While offshore outsourcing is often associated with Asia, there are compelling reasons for businesses to consider hiring offshore developers in Europe as well. By leveraging the engineering talent in countries with advanced education systems and cultural similarities, companies can save significant cost and core time compared to building in-house team.
Potential growth in hiring offshore developers in Europe
Europe is home to many developing tech hubs that offer opportunities for hiring offshore developers. Two of the top destinations are Germany and the Netherlands, which have fast-growing tech sectors and pools of highly-skilled talent.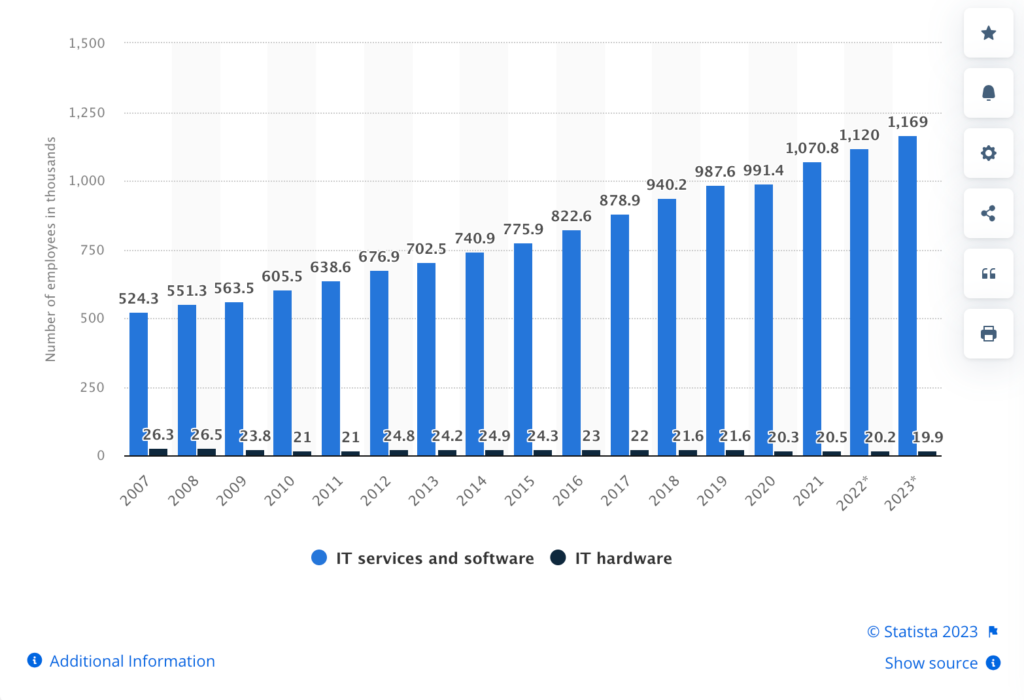 Germany has a robust technology sector and is the largest economy in Europe, makes it in number 4 in the world
The number of employees in German technology industry is steadily increasing over the years.
In 2023, the revenue in IT industry is projected to reach 120.2 billion euros, which reflects the fast-growing trend of the Internet and IT in the daily life
Why hiring remote developers in Europe?
Explore the numerous advantages of hiring remote developers in Europe and why your company should consider it as a strategic move to boost productivity, cut costs, and foster innovation.
Diverse talent pools
When hiring remote developers in Europe, you gain access to an extensive pool of dedicated developers with diverse skill sets and backgrounds. European countries, such as Netherlands, Poland, Germany, etc have a strong educational system focused on producing top-notch developers.
Germany invests heavily in R&D, including technology research. Major tech companies like SAP, Siemens, and Bosch placed their headquarters in Germany, with growing startup scenes in Berlin, Munich, and Frankfurt.

There are nearly 700 tech startups in the Netherlands, which makes this industry the top startup industry in overall. The Dutch government is also investing heavily in AI through its Strategic National Plan for AI.
By tapping into this rich talent pool, you can find the right expertise for your project, whether it's web development, fintech software, or product management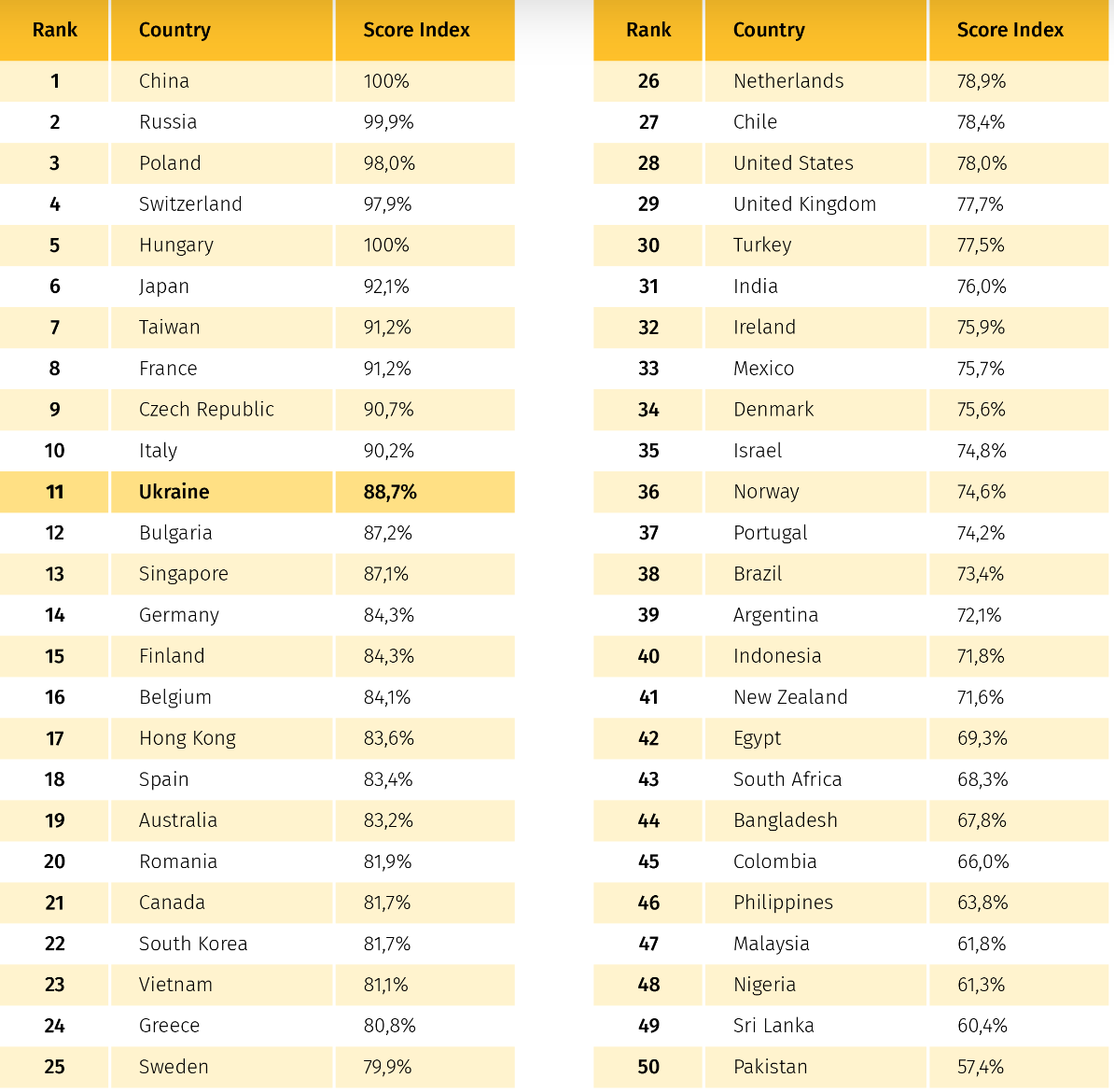 Developers' skills ranking by countries
Many European countries have stepped in the top 50 countries with the best developers skills, as the most highlighted ones are Poland,  Ukraine, Switzerland, Germany, Netherlands, etc. These statistics prove that Europe is a giant and reliable offshore outsourcing hub with talented IT professionals so that international corporations feel assured when hiring remote developers in this continent.
Cost-Effective Solutions
While hiring remote developers in Europe might be more costly than hiring from Asian countries, it still offers significant cost savings compared to hiring local developers in countries like the United States or the United Kingdom.
A study by Deloitte found that companies can save up to 30-50% on development costs by outsourcing to Eastern European countries. This strategic move allows businesses to focus their main tasks and reduce development cost without compromising on product quality.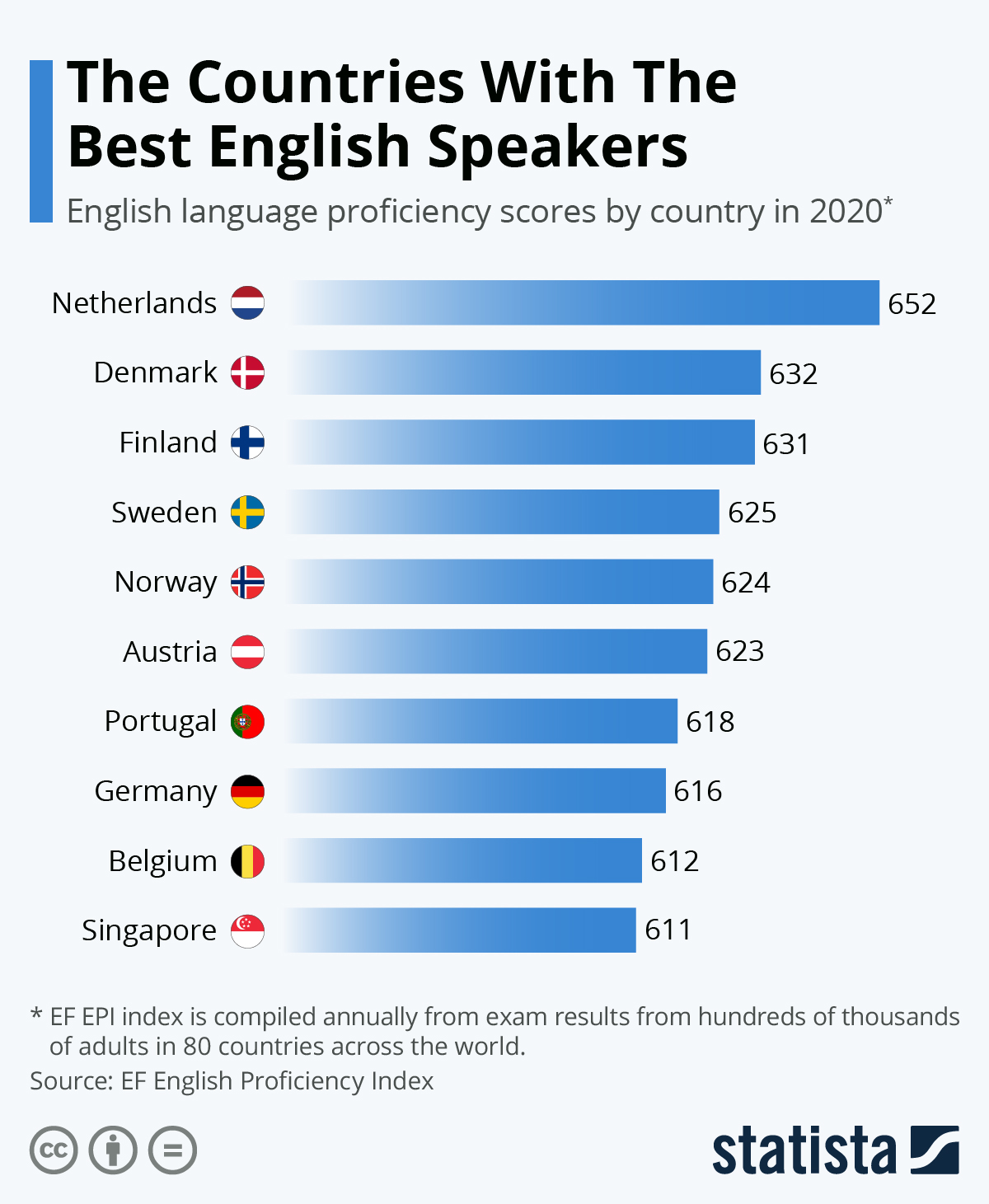 Seamless communication and collaboration
While offshore outsourcing to Asian countries can be challenging in terms of English proficiency, this won't happen when you hire offshore developers in Europe. The European region is known for its excellent infrastructure and widespread adoption of English as a second language. This ensures that you can expect seamless communication and collaboration. Moreover, European developers are known for their strong work ethics and adaptability, making it easier for them to integrate with your existing team.
Convenient Time Zones and Cultural Compatibility
One of the challenges of working with offshore developers is managing time zone differences and cultural gaps. However, with European developers, these issues are no longer a problem thanks to their close proximity to Western Europe and North America. This makes communication and collaboration easier and much more effective, leading to better project outcomes.
Robust Intellectual Property Protection
Europe has robust intellectual property (IP) protection laws that ensure your company's IP remains secure when you hire offshore developers. This gives businesses the confidence to engage European developers for sensitive projects and ensures that their proprietary information remains protected.
Conclusion
Overall, from accessing a vast pool of highly skilled IT professionals to saving on development costs and fostering innovation, there's no denying the advantages of European offshore development.
If you're looking to scale your business, improve your product offerings, or explore new technologies, consider hiring offshore developers in Europe to propel your company to greater heights.




contact
Let's get started with Sunbytes
Drop us a line and we're just 1 click away to make your projects ready