Dedicated Developers
Need extra capacity for software or web development? Hire our dedicated developers for your remote team
Dedicated remote developers are those who continuously work on your projects and integrate with your team. They pay 100% attention to your project. They can work in the same timezone as you, in the same system as you are using, and they strive for your goals and your achievements.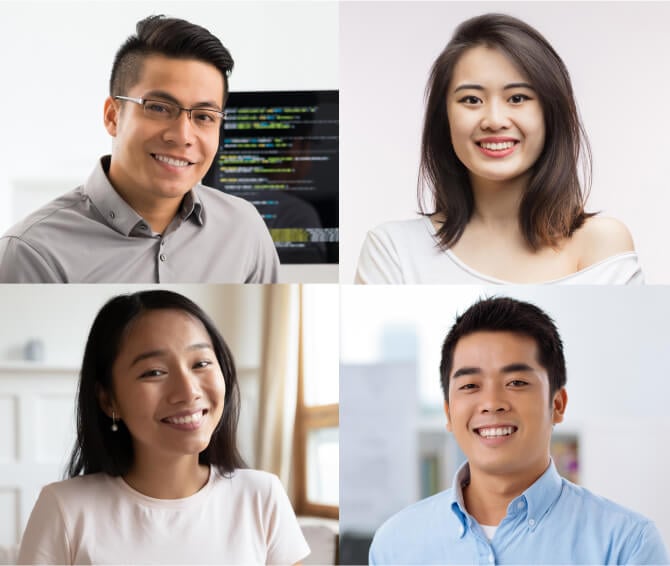 Hire remote developers
Sunbytes helps you to
hire
remote developers
t
o take care of your mission critical projects. Our engineers are able to cover the whole Software development Life Cycle (SDLC) from analyzing requirements till continuous integration and deployment. Our remote developers, QA engineers, DevOps, Software Architects and Project Managers are extensively experienced in software development and different SDLC delivery model. Hiring remote developers and software engineers from us will help you avoid the hustle of recruitment, training and management and enable you to launch or expand your project immediately.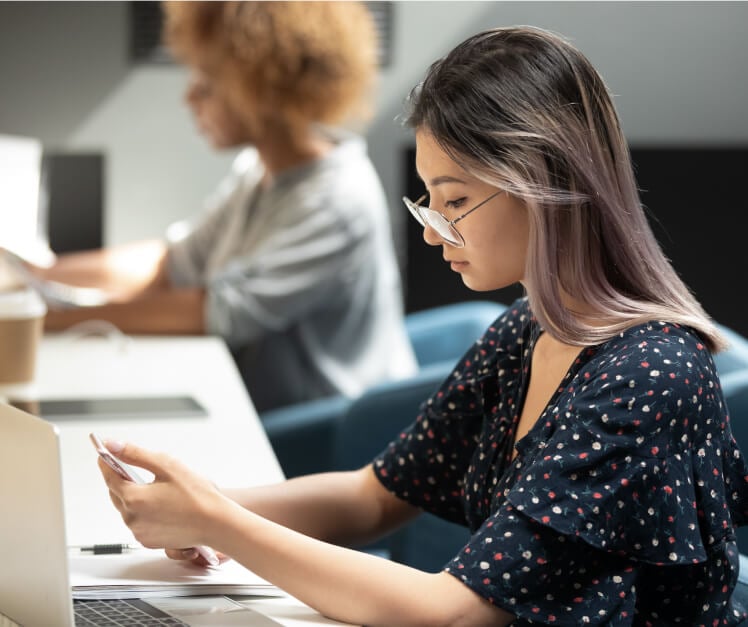 Benefits of hiring a dedicated remote developer from Sunbytes

Start immediately. No delay in project expansion


Lowest cost for recruitment and transparent cost model

Scalable quickly

No risk of staff turnover

Backed by a dedicated team and Tech lead from Sunbytes

No startup cost, flexible engagement model
Comparison between hiring a freelancer and working with Sunbytes
Freelancers or Headhunter agencies
Hiring via Sunbytes
Time to get the right developer
1-3 weeks
Immediately
Time to start a project
2- 4 weeks
2-3 days
Time to scale the size of the team
3-12 weeks
2-3 days
Experience with dedicated resources
Unsure
Guaranteed and tested
Dedicated account manager
No
Yes
Quality assurance
No
Yes
Project failure risk
High
Extremely low
Dedicated resources
backed by a team/ CTO
No
Yes
Impact due to turnover
Yes
No
Regular training and industry updates
At freelancers' initiatives
Mandatorily regular
Available time
36 hours/ week
36 hours/ week
Cost model
Daily/ Weekly/ Monthly
Monthly
Recruitment surcharge fee
Yes ( platform usage/ recruitment free)
No
Diverse technology competency of our dedicated remote developers
Supporting our clients via more than 200 projects, our dedicated remote developers are skillful and experts in developing software and applications using multiple programming languages.
When it comes to WordPress, Sunbytes has helped our clients revamp and realize hundreds of websites for both big and small Internet companies and advertising agencies. These agencies, therefore, profit from a perfect combination of competitive rates, many years of experience, short lead times, and guaranteed high quality.
For web application projects, our top-notch developers have been playing key roles in creating, building, and maintaining the systems for our clients.
The experience that Sunbytes' dedicated developers have obtained throughout the projects will absolutely bring more benefits and waive the training cost and time for you. Currently, Sunbytes have a collective of 10+ dedicated developers and QA engineers across every major platform for web and app development that comes along with international standard and a high level of quality assurance. They are all ready to join your project right away!

DevOps developers
Our DevOps are fully capable of understanding your project requirements and come with an adapted architecture to support your strategy and expansion. Next to the hosting architecture, they will be involved in delivering a Continuous Integration and Deployment strategy adapted to hosting architecture and your favorite version control management system (Gitlab, Github, …).

Front end developers
Our professional front-end developers are experts with technologies like HTML5/CSS3, Javascript, Jquery, ReactJS, and Bootstrap. They have been trained to use the latest technologies such as CSS preprocessors (SASS/LESS), Webpack, and how to build maintainable frontend using standards like BEM and following semantic conventions.

Software Architect
Our software architects are specialists in multiple technologies and will be responsible for making the right decisions at each stage of your software development. From programming language to architecture design ( Monolithique, microservices, SPA, …), they can consult you on the adapted architecture to your project depending on requirements.

Back end developers
Our back end developers have been trained to use the latest back-end development languages and their frameworks such as PHP, Laravel, CodeIgniter, Symfony, Ruby on Rails, and Python. They can deliver complete maintainable software by separating look & feel (theme) from functionalities (plugins), and build a customized site or create community portals and platforms for you or your clients.

QA Engineers / Testers
Quality assurance specialists at Sunbytes are completely capable of understanding the quality requirements and the Software Development Life Cycle in your projects to come up with an adapted testing plan. They are familiar with writing test cases as well as performing functional and non-functional testing, etc.

Fullstack developers
Full-stack developers at Sunbytes are experts in multiple frameworks, ranging from Javascript frameworks such as React JS, Vue, and Angular, to PHP 7 (Laravel), and Nodejs (Express), Python (Django, Flask).
Meet Our Available Remote Developers
All of dedicated remote developers at Sunbytes must pass through multiple projects before being appointed as dedicated developers to our clients. This process ensures that you get top-notch experienced remote developers.
Available dedicated resources
Simple and fast process to get onboarded!
With Sunbytes, you can hire remote dedicated developers in just some single steps and a monthly fixed cost
Sunbytes Services

Connect with our IT talents with specializations to cover different stages of the whole Software development Life Cycle (SDLC).
Dedicated developers & team members
Working tools
General benefits & well-fare

Hiring our dedicated software development team to help expand your technology capabilities and stimulate faster growth.
Dedicated developers & team members
Working tools
General benefits & well-fare
Strategy alignment

Hiring our TaaS team to shoulder all the technology responsibilities for your product, under the framework of a strategic roadmap.
Dedicated developers & team members
Working tools
General benefits & well-fare
Strategy alignment
Tech consultation
Tech stack coaching
Team daily management
FAQ
What is the cost of hiring a dedicated developer?
The cost of hiring a dedicated developer is calculated based on the weekly/ monthly rate.
Is it possible to request for a test/ demo from Sunbytes dedicated developers?
Yes, please let us know your requirement and our account manager will discuss with you in detail.
How do I track the progress of my remote dedicated developers?
We use Jira to track the tasks and monitor the project development progress. However, you can request our dedicated developers to use your tracking platform.
Hire a
dedicated developer


to expand your team today.

Tell us your plan for your team and let's us handle all the recruitment work for you!