Remote dedicated development teams
Grow your business without recruitment headaches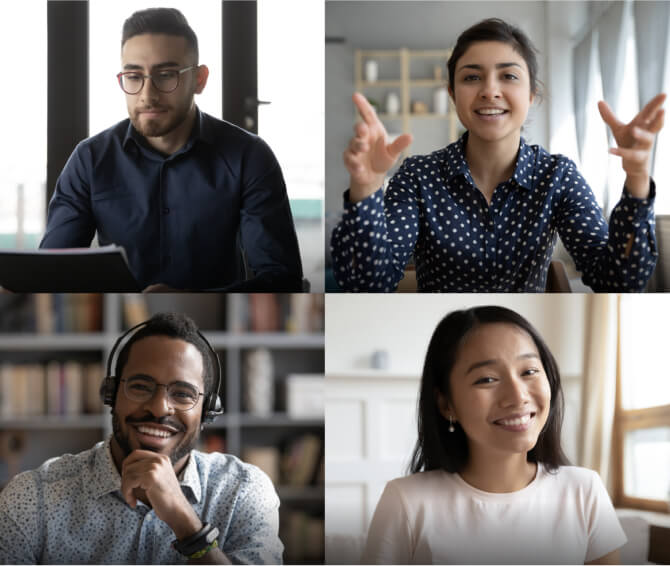 Successful together
Hire a full-scale dedicated software development team to quickly create, design, integrate, and maintain your products' demands and requirements. A reliable partner, Sunbytes supports our clients in propelling their technological abilities to the next level. Send us your requirements and let's construct a more successful business outcome together!
What is a dedicated team?
Hire a dedicated team is defined as a long-term partnership between a customer and a development team. The team will fully focus on the client's project and the client has 100% control over the team. The dedicated team will spend all of their time working for the client and no team member will be switched to handle another project, or be assigned tasks from another client. 
Why does a dedicated team work for you?
Sunbytes equips you with a full-stack dedicated software development team that includes all of the responsibilities required to execute your projects, whether you require building up an MVP, upgrading your system, or even maintaining your platforms. A remote software team from Sunbytes comprises Project managers, Software engineers, QA engineers, or even a Chief Technology Officer to match the size of your project and expectations.
Our team members are 100% bilingual in many languages: English, Dutch, French, Vietnamese, Portuguese, and Tagalog. All of them are veteran engineers – with serious coffee addictions – in their fields.
Sunbytes guarantees that you are hiring the best dedicated offshore developers from Vietnam and the Netherlands, Brazil, and the Philippines who have collaborated on multiple projects for our clients and have extensive IT expertise.
Benefits of hiring a dedicated team from Sunbytes

Start immediately without headache about recruitment


Fully control the result and the technical ownership of the project team

Free consultation on the optimal strategy map for each project

Stay away from daily management matters

Access to top offshore dedicated developers  

Save resources for key activities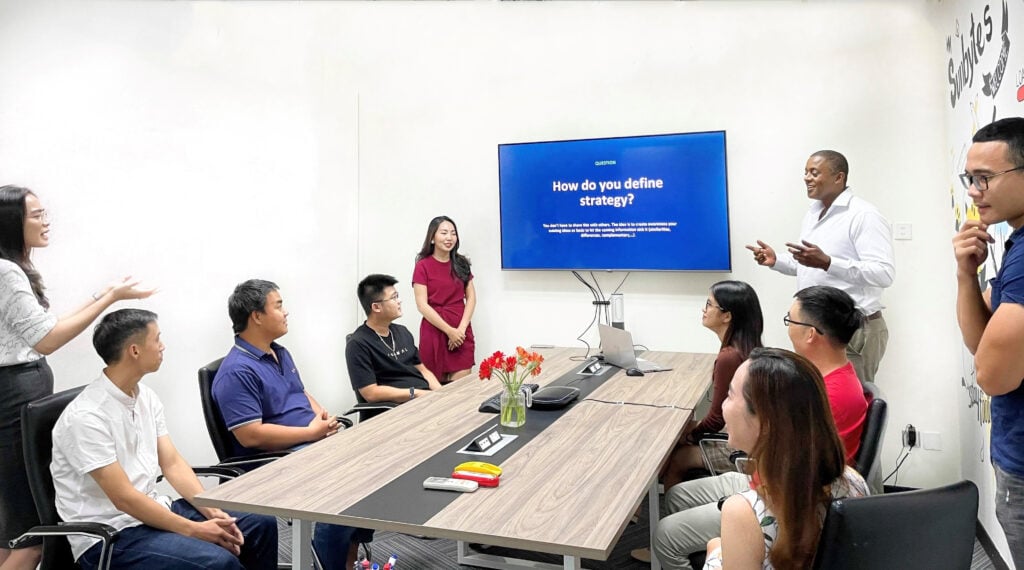 When do you need to hire a dedicated team?
Projects with diverse changes
A dedicated team can be one of the pragmatic solutions when your projects are expected to be sustainable and have different scopes and sizes. For established businesses, dedicated teams are the key when you have to deal with unprotected requests from targeted customers or internal stakeholders.
When it comes to startups, dedicated teams can be a smart solution, if your goal is to develop an MVP to test the reaction of your target market segments with little investment. This approach allows you to quickly turn your ideas into reality with many potentials to expand and adjust by the feedback you receive from your customers.
Find out about how Sunbytes supported our clients on creating MVP and developing the initial product into a flagship product of our customer.
Case study
Long-term projects with limited internal resources
Long-term initiatives can be difficult to manage, especially when you have limited personnel and financial resources. Furthermore, these long-term ventures may jeopardize the performance of present projects if you are restricted to assigning your best performers to tackle the new task's heavy load. However, the problems you're having may be solved fast with only one solution: a committed staff of at least one full-time employee.

A dedicated team or staff can come in and rapidly carry all of the tasks that your IT talent is burdened with, allowing your team to develop more quickly.
Let's take a quick look at how the Sunbytes team has become a part of our clients' teams for the past 5 years
Case study
What is your dedicated software development team structure?
When you become a long-term partner with us, your remote development team is established and well-prepared based on your needs, as well as our advice on what works best for you. They'll be on your team, and you'll work together to solve challenges with the support of Sunbytes staff.
To successfully take care of your projects, a team that you hire will normally include the key roles:

Front end engineers
These professionals work closely with designers to develop the "look and feel" of the project. These members are the ones that code and test user interface elements and functionality.

Back end engineers
These experts are in charge of designing and building the architecture as well as maintaining the server components of the applications.

QA engineers/ Testers
They are in charge of monitoring the quality of the whole product development lifecycle and they help you ensure your application/ products run smoothly before introducing them to the end-users.

UX/ UI designers
They take the responsibility to create an optimal experience for your targeted customer or stakeholder when they interact with your products.

DevOps engineers
These IT Generalists are those who collaborate with front-end developers, back-end developers, and the others to oversee the code release, deployments, and integration process.

Project manager
They are the leader of the development team. They report directly to you and they also help you to initiate, plan, design, execute, and monitor the entire development process.
How are your team members recruited and onboarded?
Members of your team are selected through meticulous recruitment and assessment processes. In the best scenario with ready-to-use resources, your project can start immediately without any waiting period.
We work with…





Technology Stack
Sunbytes Services
With professional experience in custom software development and more than 10 years in operation, we are proud to provide you with dedicated resources of proven quality and excellent delivery. We offer three levels of services:

Connect with our IT talents with specializations to cover different stages of the whole Software development Life Cycle (SDLC).
Dedicated developers & team members
Working tools
General benefits & well-fare

Hiring our dedicated software development team to help expand your technology capabilities.
Dedicated developers & team members
Working tools
General benefits & well-fare
Strategy alignment

Hiring our TaaS team to shoulder all the technology responsibilities for your product, under the framework of a strategic roadmap.
Dedicated developers & team members
Working tools
General benefits & well-fare
Strategy alignment
Tech consultation
Tech stack coaching
Team daily management
FAQ
What is the cost of hiring a dedicated software development team?
We apply a simple pricing model for a dedicated team. You will pay for the number of hours that your team works. No extra expenses on renting an office for a team, getting equipment, taxes, paying electricity bills, etc.
In addition, it's much cheaper and faster to hire a dedicated software development team than to search for each professional independently with the HR team.
Is it possible if I can start hiring a dedicated software development team with 1 FTE?
At Sunbytes, we support you to have a full-scale team even with 1 FTE. We will help you divide the total hours into different disciplines to match your project requirements.
How do I track the progress of my remote dedicated software development team?
We use Jira to track the tasks and monitor the project development progress.
What is the difference between a dedicated software development team and a outsourcing team?
You have an outsourcing team if you have a team that exclusively works on a few specific projects from the beginning to the end. Once the project is ended, they will hand over everything to you and start working on other projects for other clients.   You should have a dedicated team when you want to have a team that integrates with your team. Together, you and your dedicated team will work on either one project or many projects.
Are dedicated software development teams with developers from Vietnam trustworthy?
Yes, dedicated developers from Vietnam are truly trustworthy.  According to HackerRank, Vietnam's programmers are rated second among Southeast Asian countries and ranked 23 in the top 50 countries with the best progrogammers in the world. Vietnamese software developers are very hard-working, creative and talented. Many applications,  games and blockchains are actually developed by Vietnamese,  namely, Elsa, Kyber Network, TomoChain, Wanna Train apps, Flappy Bird game, etc. 
Build your great product
with the right team today.
Tell us your plan for your team and let's us handle all the recruitment work for you!