After the success of the last charity campaign, we this time decided to select an orphanage on certain criteria and to donate goods on the basis of the orphanage's needs.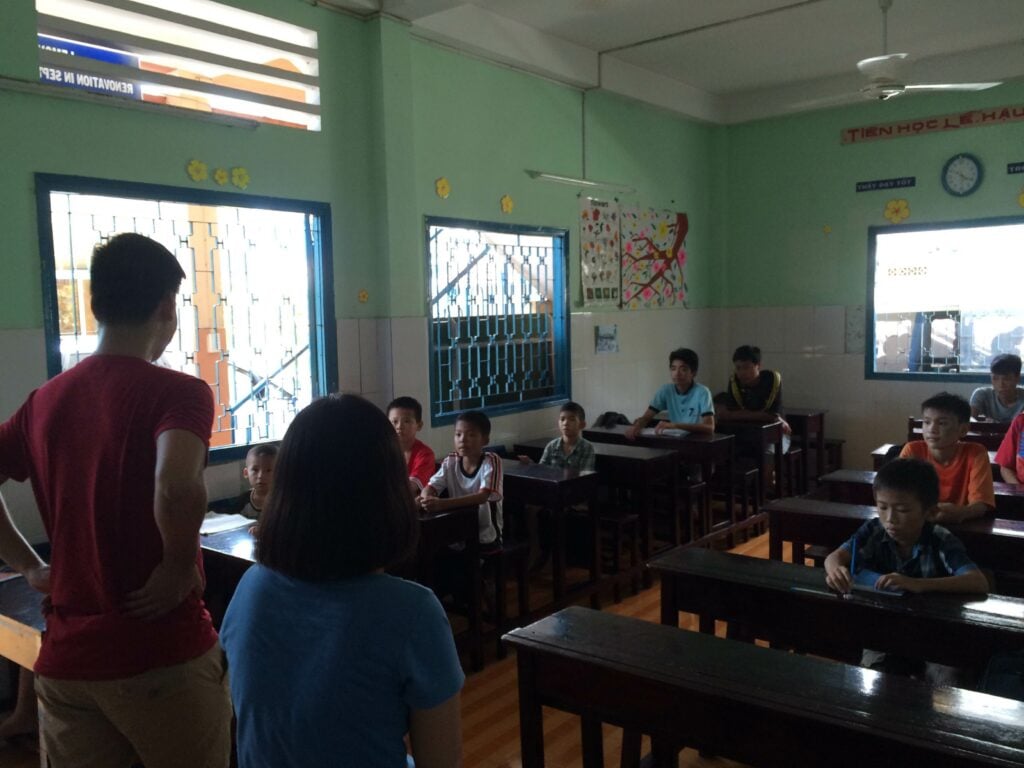 Lemongrass Kids House
First of all, we searched for orphanages in the immediate vicinity of the Sunbytes Vietnam location. Ultimately, we picked out Mai Am Tan Binh – Lemongrass Kids House. This orphanage is linked to the local Red Cross and situated at 1 kilometres distance from the Sunbytes Vietnam offices. It was good to see that the orphanage had been renovated in 2008 and that this had been made possible by a Dutch party. In total, 25 boys aged 6 to 16 years old live here, all for different reasons. Most of them were abandoned by their parents, but there was also a boy who had been taken here by the police because both his parents had been sent to prison. The orphanage is run by a young man named Bao and an elderly lady.
Daily business
The children get up early in the morning and start the day by cleaning the building they live in. You can see this clearly when you visit the orphanage. After the cleaning is done and the children have had their breakfast, the older one's go to schools in the area on the bikes that were given to them. The schools in question have various sorts of discounts for the orphanages, so that these children get the opportunity to grow up between 'normal' children. The younger children are being educated in the class room of the orphanage itself. These lessons are given by Bao. In the evening, after dinner, they all have English lessons which are taught by an outside teacher.
The campaign
The 3 meals the children get are valued at a 25.000 VND (about €1,00) per child per day grant from the authorities. Bao has stated to prefer to receive donations in the shape of ingredients so that they can replenish the meals. From the donations we have been able to buy them, at a reduced price, rice, sugar, salt, herbs, soy sauce, fish sauce, oil and milk.
We would like to thank everyone who has supported us and made these charity campaigns possible!